Does your Eagle-Grip™ Attachment look like this?

Eagle-Grip™ Attachment Exchange and Refurbishment Program
Has your Eagle-Grip attachment seen better days? Does it look like the unit pictured above?  Do you want to take advantage of our preventative maintenance or complete refurbishment program to ensure the continued performance and safe operation of your equipment?  Are you looking to retrofit your unit with the Quick-Claw™ Safety System?  No matter what your goal, we offer the same simple process to repair and restore your Eagle-Grip attachment.
Contact an Easy Lift Equipment sales representative or your local material handling dealer to discuss the best solution for your situation

Easy Lift ships loaner attachments or clamping mechanisms for use during equipment repair:

Loaned equipment is provided to customer free of charge however the customer is responsible for all shipping costs incurred.

The customer then returns their equipment, using provided packaging or pallet.
Upon receipt of the customer's equipment, the customer will be notified of the exact cost of the service for approval prior to service.  Costs are determined by the required parts, labor and all freight or UPS shipping charges.

Refurbishment includes:

Inspection of equipment including disassembly of clamping mechanism(s).

Frame inspected for cracked welds and repaired as needed.

Cleaning or sandblasting with optional powder coating of all parts as required.

If the equipment is used in "EE" or "EX" rated areas, it can be converted to an

SRC model with stainless steel, non-sparking parts.

Replacement of springs, pins, or any worn parts as necessary.
Reassembly of clamping mechanism, lubrication and testing.

Refurbished equipment is returned to customer:

Customer must return loaner equipment to Easy Lift Equipment immediately after receipt of their refurbished equipment.
This Eagle-Grip Attachment was originally built in 1992.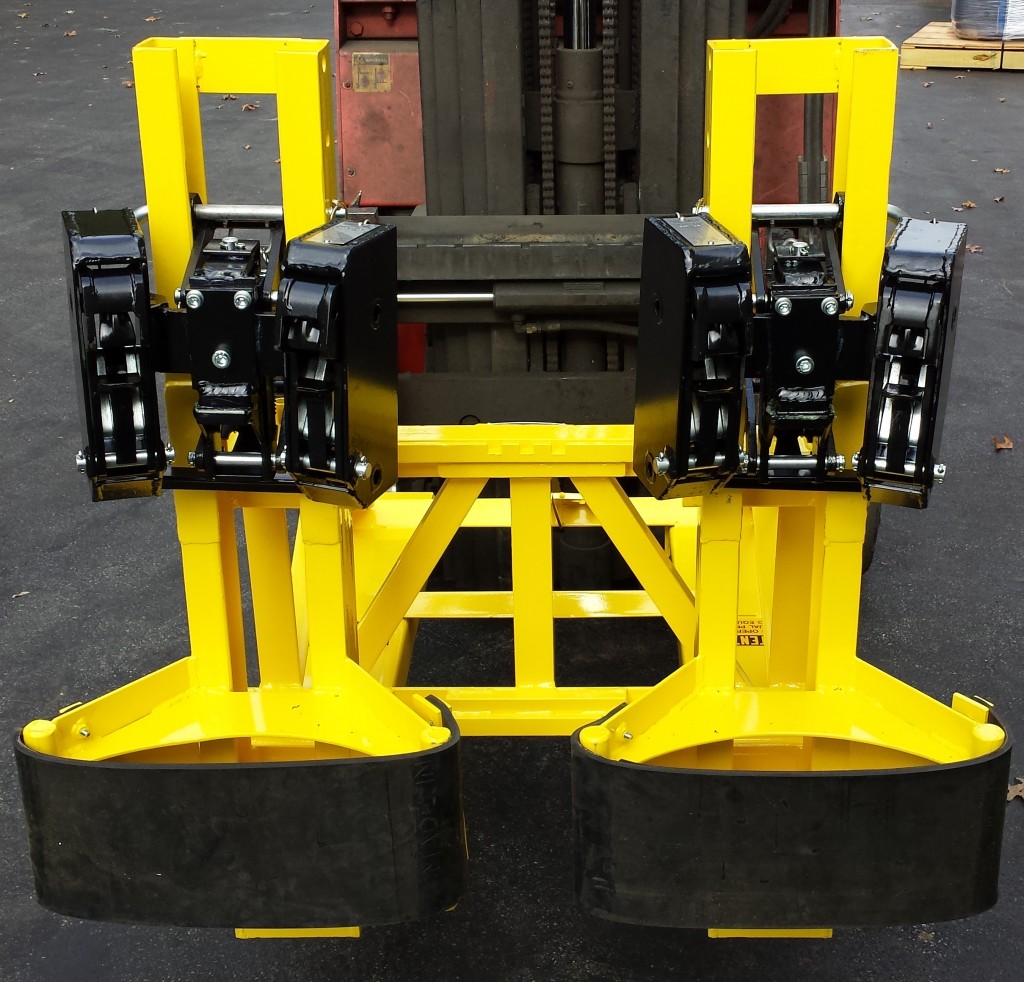 Contact us or your local dealer today to take advantage of this amazing program.
Easy Lift Equipment
1 (800) 233 – 1800
1 (302) 737 – 7000